Research in Palliative Medicine
The inpatient palliative care service at UCSF was established in 1999, making it one of the first nationwide. During these formative days much of the research centered around understanding the delivery of palliative care from a programmatic level and patient-level processes of care. This research has helped provide a business case for hospitals to build their own programs and establish benchmarks for performance.
While these issues are still critical areas of understanding, as our program and field have grown our research has evolved to: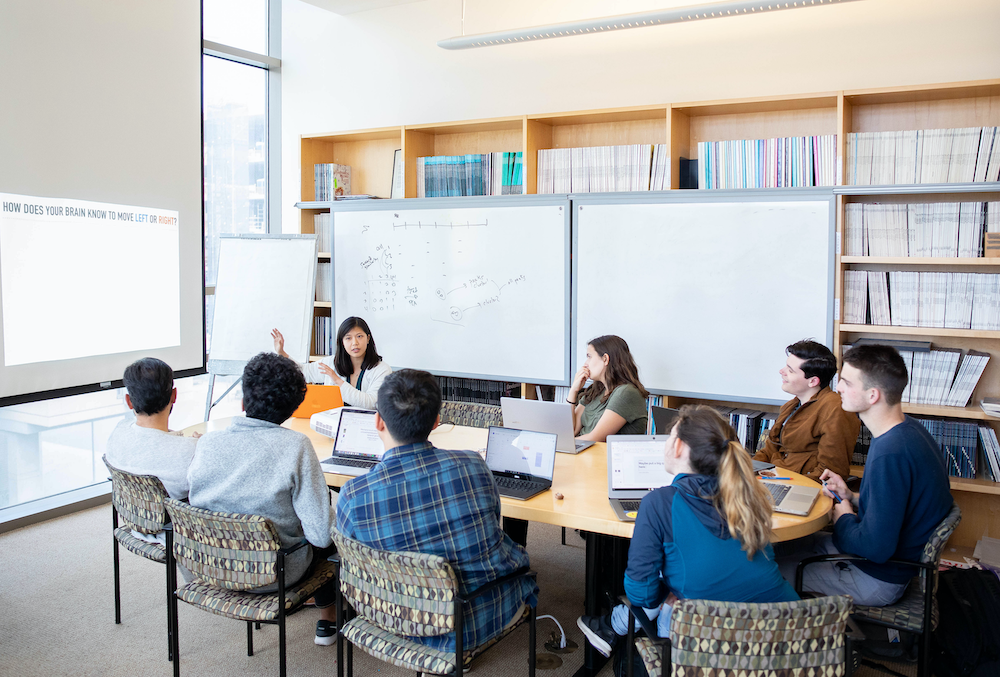 Meet the changing needs of the patient and their caregivers
Adapt to new technology and health care approaches
Ensure equitable access to quality care
Optimize symptom management
Promote education in palliative care for all healthcare professionals
We strive to address these areas through the following 3 core domains of research:
1. Improving outcomes for patients with serious illness
A central tenant to palliative care is to provide interdisciplinary care that is integrated with usual care provided to patients with serious illness regardless of the setting in which the care is being provided. Our projects in this domain have included the following:
Palliative Care Quality Network (PCQN)
The PCQN is a continuous learning collaborative committed to improving the quality of palliative care services provided to patients and their families. PCQN strives to help sustain and grow PC by providing teams with all the tools, data, and support they need to demonstrate value, build strong teams, and promote resilience in their clinicians. 
Since its conception in 2009, data from the PCQN has described the prevalence and severity of symptoms among seriously ill patients. Using the PCQN dataset we have examined patient characteristics, processes of care, and treatment outcomes that have been disease-specific (i.e. Cardiovascular conditions, neurological disorders, renal disease, liver disease), and symptom-focused (pain, anxiety, dyspnea).
Principal Investigators: Steven Pantilat, MD, Kara Bischoff, MD
PCQN will be merging into a unified national registry at the end of 2021 under the Palliative Care Quality Collaborative (PCQC). The PCQC is now live and welcoming new members. To learn how to join PCQC, please visit https://palliativequality.org/.
Oral Ketamine for Depression study
Existing data suggest that ketamine is an effective and fast-acting treatment for depression, suicidality, and pain among patients with treatment-resistant depression and those on hospice, but more research is needed among patients with advanced cancer and depression. The purpose of the ketamine study is to evaluate the short-term treatment response of sublingual ketamine on depression symptoms among patients with advanced cancer and comorbid depression. 
Principal Investigator: Breize Bell, MD
SMS Database Research
A large database comprised of ESAS data (as well as a few other elements) collected prior to SMS visits for >15 years.
Principal Investigator: Michael Rabow, MD
2. Evaluating models of palliative care & quality improvement
Understanding and evaluating new approaches toward the care of patients with a serious illness that are referred for palliative care provides helps identify strengths and opportunities for improvement.  This, in turn, promotes a change in care practices and a framework for dissemination.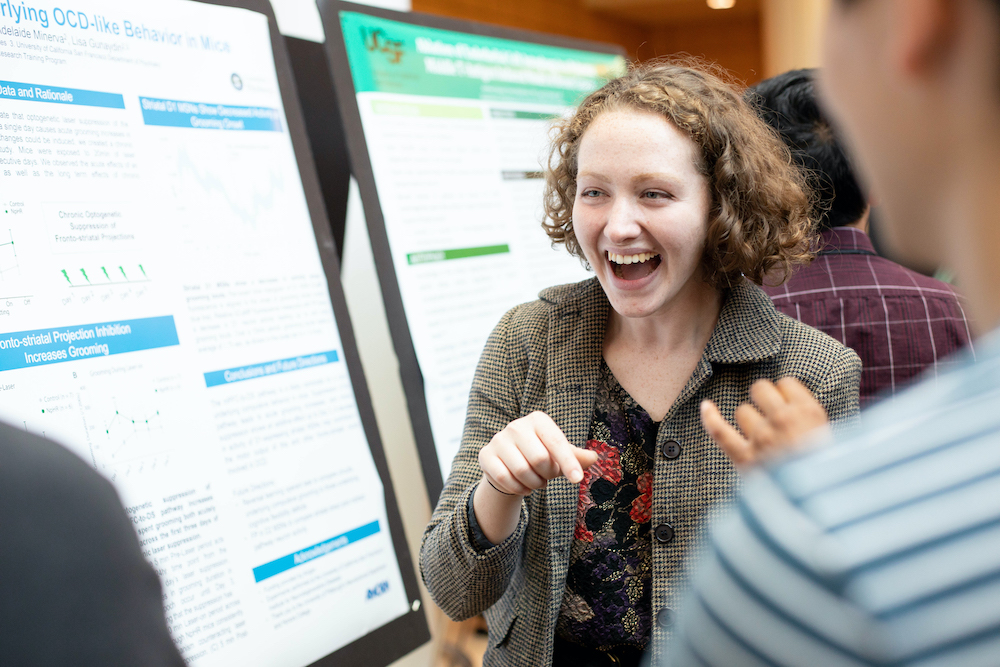 Improving care delivery models
Understanding care delivery models enable us to identify the best practice of patient care throughout the disease trajectory. We are currently studying care delivery models for providing outpatient palliative care to patients with serious illnesses other than cancer, including amyotrophic lateral sclerosis (ALS), interstitial lung disease (ILD), cystic fibrosis (CF), cirrhosis, pulmonary hypertension, dementia, and Parkinson's disease.
Principal Investigator: Kara Bischoff, MD
Screening for caregiver needs
Family caregivers play an integral part in patient care.  While many caregivers willingly undertake this role, an extensive body of literature documents the negative physical, emotional, and financial consequences of providing care to their loved ones. The aim of this project is to develop routine clinical assessments of caregiver needs and interventions for emotional and logistical support for sustainable caregiving. This is part of a multi-site quality improvement projects with other palliative care clinics across California.
Principal Investigator: Carly Zapata, MD, MPH
SMS Psycho-oncology group visit study
Patients with advanced cancer face significant physical and emotional distress, complex medical decisions, and the threat of their own mortality. Psycho-oncology has been demonstrated to improve QOL, distress, and the management of physical symptoms using mind-body interventions. The aim of this study is to evaluate the benefits and impact of a palliative care/Psycho-oncology delivery model and develop a feasible method of integrating group medical visits into routine care at the UCSF Cancer Center.
Principal Investigators: Stephanie Cheng, MD, Neha Goyal, PhD
REACH PC: Comparative Effectiveness of Early Integrated Telehealth versus In-Person Palliative Care for Patients with Advanced Lung Cancer
The goal of the REACH PC project is to evaluate the comparative effectiveness of early integrated palliative care delivered via telehealth versus in-person for improving QOL, depression, satisfaction with care, and end-of-life (EOL) care outcomes among patients with advanced non-small-cell lung cancer (NSCLC) and their caregivers.
Principal Investigators: Jennifer S. Temel, MD – Harvard Medical School, Boston, Massachusetts, Joseph A. Greer, MD – Massachusetts General Hospital, Michael Rabow, MD – Site PI
Dignity Therapy Study: Palliative Care for Elderly Outpatients
The long-term goal is to improve spiritual care outcomes for elderly patients with cancer. We will use a spiritual intervention, Dignity Therapy (DT), to help these patients maintain pride, find spiritual comfort, enhance continuity of self, and ultimately make meaning of their life-threatening illness.
Principal Investigators: Diana J. Wilkie Ph.D., RN – University of Florida, Yingwei Yao, Ph.D. – University of Florida, Michael Rabow, MD – Site PI
3. Ensuring equitable access to PC
Our vision is that all patients with serious illness and their family caregivers will be routinely assessed for palliative care needs and provided tailored care that is aligned with their values and goals.
Population disparities in palliative care
We are assessing the demographics of patients who are referred to our palliative care services, who establish care in palliative care, and who return for follow-up to ensure that our services are serving people of all demographic groups equitably.
Principal investigator: Kara Bischoff, MD
PROactive Palliative Care (Pro–PC)
The vision at the DPM is to fundamentally change the approach to care for people with serious illness from one in which patients are "lucky" to receive PC to one in which their PC needs are reliably and proactively identified and addressed. PRO-PC aims to build this reliable system of care by developing and institutionalizing a screening protocol to identify the PC needs systematically and proactively of seriously ill inpatients and their family caregivers.
Principal Investigator: Laura Schoenherr, MD
Care +
Care+ is an outpatient project that aims to develop a system of proactive screening for palliative care needs in a population of seriously ill patients, and routing patients and family caregivers to tiered palliative care services specifically tailored to meet their care needs.
Principal Investigator: Kara Bischoff, MD
Racial/Ethnic and Language Concordance among Palliative Care Providers and their Patients in Inpatient Palliative Care Settings 
Language concordance and other cultural factors can significantly impact the usage and quality of palliative care services, yet little is currently known about the demographics and language skills of the palliative care workforce. The aim of this project is to explore the racial/ethnic background and language fluency skills of inpatient palliative care providers and their patients in California to assess the extent to which clinicians reflect the population of patients they serve.
Principal Investigators: Carly Zapata, MD, MPH, Tim Poore, MD
Assessing socio-demographic disparities in Telehealth
People of color and those with limited English proficiency and low socioeconomic status have a lower quality of care and lower utilization of palliative care.  Compounding these challenges, the COVID-19 pandemic has revealed significant disparities in access to virtual (specifically video) visits in primary care among these disadvantaged populations. This situation is highly concerning as it suggests the increasing use of virtual visits may result in widening the already existing disparities to palliative care access.  The goal of this proposal is to evaluate the process and clinical outcomes of in-person vs virtual visits and assess the patient characteristics associated with outpatient palliative care access.
Principal Investigator: Sarah Nori, MD, MPH
SB1004 – Patient characteristics and treatment outcomes
California law implemented State Bill 1004 (SB1004) in January 2018.  SB1004 requires that patients enrolled in MediCal who have a serious illness such as cancer, heart failure, liver disease, and pulmonary disease have access to palliative care services. This research describes the characteristics, processes of care, and treatment outcomes of patients who are beneficiaries of the SB1004 bill.
Principal Investigator: David O'Riordan, PhD
Public hospitals – processes of care & treatment outcomes
Given the negative fiscal impact that the COVID-19 crisis is expected to have on state and county budgets in the coming fiscal year, it is highly likely that public hospital inpatient palliative care services will be at increased risk of having their funding reduced. The purpose of this project is to undertake a comprehensive assessment of public hospital inpatient palliative care services, using data available from the Palliative Care Quality Network (PCQN) dataset. Specifically, we describe public hospital palliative care team structures, processes of care, and treatment outcomes and compare findings from other PC teams that operate in private hospitals.
Principal Investigator: David O'Riordan, PhD
Racial Bias in SMS Pain Medication Treatment