Practice-PC: Interprofessional Continuing Education in Palliative Care for Practicing Clinicians
Palliative care is an interprofessional specialty focused on symptom management, quality of life, and relief of distress for patients who are living with serious illness and their families.
The UCSF Interprofessional Palliative Care Continuing Education Course (Practice-PC) was created in 2015 to address a workforce shortage that is a key limiting factor in the dissemination of palliative care.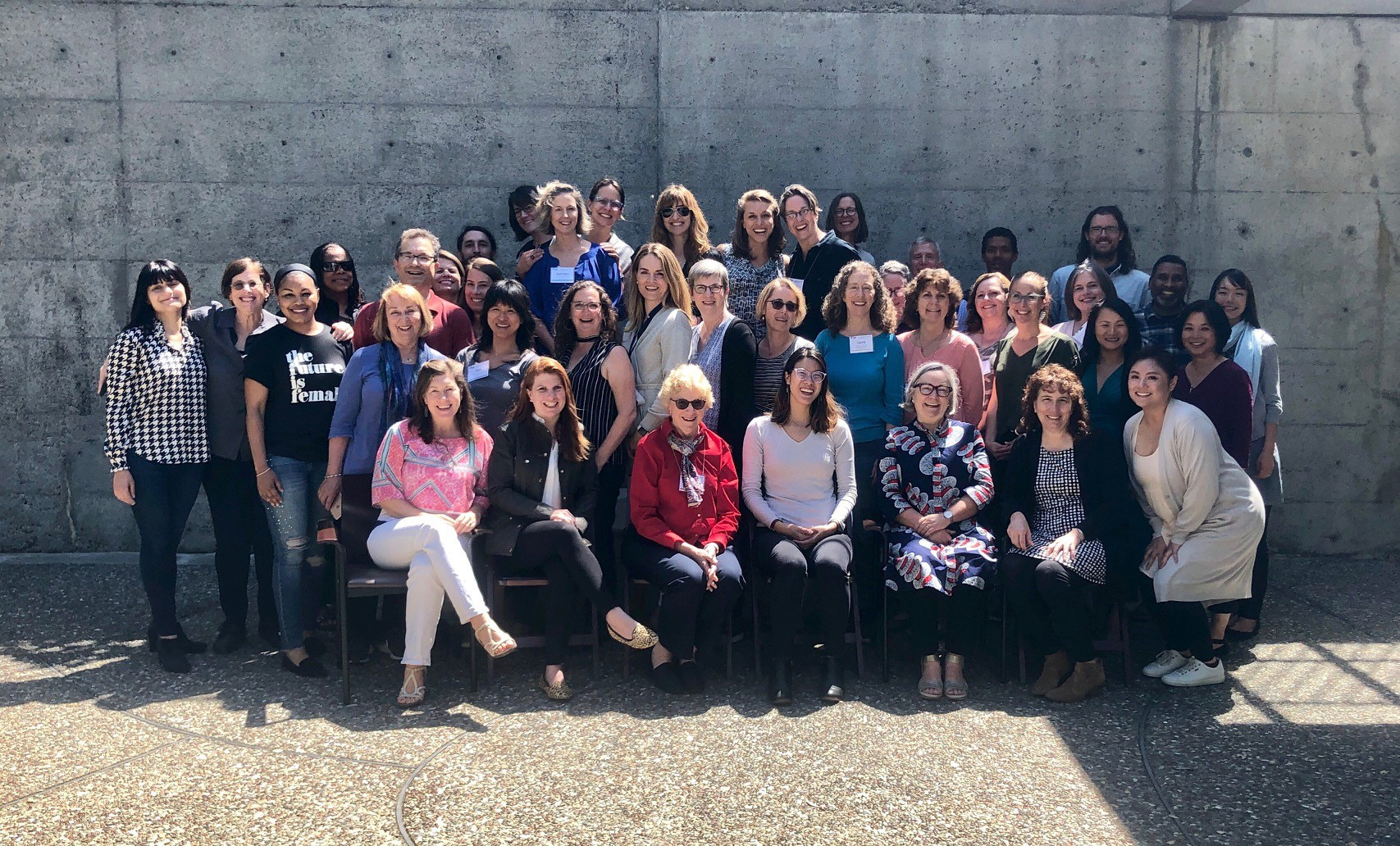 Program features:
In-person interactive learning
Small interprofessional cohort
Expert interprofessional faculty, including nursing, physician, social work, and chaplain leads
Training in core domains of clinical palliative care
VitalTalk-style in-depth communications training
Focus on professional resilience
Mentorship from program faculty and peers
Curriculum includes:
Interprofessional assessment
Pain and symptom management
Psychosocial and spiritual well-being
Interprofessional practice
Ethics and advance care planning
Palliative care within the health system
Anticipatory guidance
Last hours and bereavement
Who Is This Program For?
This program was developed to meet the needs of working professionals from a range of disciplines and work settings across the greater Bay Area. We encourage all professionals to apply, including but not limited to nurses, advanced practice nurses, physicians, chaplains, community-based clergy, social workers, pharmacists, nursing aides, case managers, psychologists, therapists, family support coordinators, and interpreters.
Prior participants include professionals who:
Regularly work with seriously ill patients and want to improve their palliative skills

Want to develop or lead programs in palliative care

Champion palliative care in their institutions

Desire an in-depth introduction to the field

Plan to transition into the field of palliative care
Format and Schedule
This program is designed as a longitudinal, small group experience over the course of 9 sessions. This format maximizes interaction between students and faculty and among students, and promotes students' ability to integrate learnings into their clinical practice.
Sessions occur from 9 AM - 5 PM and will be in person.  See side bar for current cohort dates.
In Summer 2024, we are adding two add-on Intensive sessions which will be all day deep dives into a particular topic.  These add-on sessions are not included in the tuition and will be open to Practice-PC Alumni.  Details forthcoming.
Tuition
Program Tuition for 2023-2024 cohort: $5,500
We do not want to turn away any qualified applicant because of inability to pay. Although we ask that all applicants pay something, we have a generous scholarship fund available to assist with tuition. Scholarship application available after applying for course.
Tuition includes a maximum of 50 hour of continuing education credits. Please contact us with questions.
Application Process and Requirements
We can accommodate approximately 40 participants for the 2023-2024 cohort. All health professionals who wish to gain additional training in palliative care are invited to apply. (Prior training in palliative care is not required).
Applicants must have completed the initial degree and required licensure and/or certification for their profession(s). The cohort selection is based on commitment to the field and planned impact, and to yield a cohort with participants from a range of professions, work locations, and backgrounds.
Timeline for 2023-2024 Cohort
February 15, 2023: Preferred enrollment application window opens
March 31, 2023: Preferred enrollment application deadline
April 15, 2023: Open enrollment application window opens
Scholarship deadline: September 1, 2023
Cohort Starts September 2023
COVID Disclaimer: This course is designed to be in person and we will do our best to provide an in-person experience. The Practice-PC leadership team is monitoring the pandemic situation. If the format or schedule changes due to COVID, you will be given an option for a refund. 
The University of California, San Francisco School of Medicine (UCSF) is accredited by the Accreditation Council of Continuing Medical Education (ACCME) to provide continuing medical education for physicians. CME Credit and other CEs will be available.