2021 - 2022 Hospice and Palliative Medicine Fellows
Ben Arevalo, MD, MBA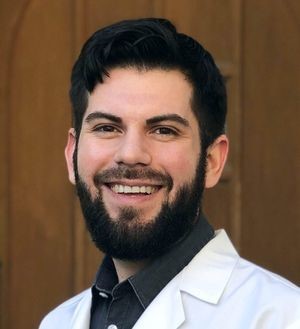 Track: Adult Categorical
Medical School: Harvard
Residency: University of Chicago (Emergency Medicine)

Ben was born in Peoria, Arizona where he grew up in a rambunctious family with four older siblings. He attended Stanford University where he studied Human Biology and worked for the football team in the department of sports medicine during the infamous Harbaugh era (Go Card!). After college, Ben worked at the UCSF Memory and Aging Center where he coordinated brain donations for dementia research. He would go on to attend Harvard Medical School and Harvard Business School, during which he developed a medication dosing app for rural mobile clinics in Quetzaltenango, Guatemala. Ben would later complete his residency in Emergency Medicine at the University of Chicago where he also worked as a flight physician and served as Chief Resident. He looks forward to returning to UCSF to complete his fellowship training in Palliative Care, and hopes to pursue additional fellowship training in Pain Management. In his spare time, Ben enjoys running, playing volleyball, jamming out on the guitar, and spending time with his ever growing number of nieces and nephews.

"In another life, I'm pretty sure I was…"
A bear; I'm tall, fuzzy, hibernate on cold winter days, and have a knack for snatching unattended food (and the occasional picnic basket).​​​​
Seren Gedallovich, MD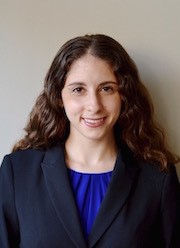 Track: Adult Categorical
Medical School: Washington University in St. Louis
Residency: Northwestern (Internal Medicine)

Seren was raised in South Florida in a suburb of Ft. Lauderdale/Hollywood. She attended Barnard College of Columbia University in New York City, where she majored in Biology and worked in a Microbial Ecology laboratory. After college, she spent a year in Jerusalem studying Talmud before starting medical school at Washington University School of Medicine in St. Louis. She went on to Internal Medicine residency at Northwestern University in Chicago, where she participated in the Women's Health Track and the Bioethics Clinical Scholars Program. During residency, she developed interests in palliative care for patients with end-stage liver disease, bioethics of transplantation and decision-making during critical illness. She sees the philosophy of palliative care as essential to the practice of medicine and is thrilled to have joined the UCSF family for fellowship training. Outside of work, Seren loves to spend time perusing farmer's markets and grocery stores and cooking multi-course meals for friends and family. She and her wife Jodi are always looking for the next coffee shop, bakery, bookstore, or park to explore!
 
"What's something about you that would surprise most people?"
My first language is Spanish! My parents come from Jewish immigrant communities in Mexico City and Bogota.

"If you could do anything for a day, what would it be?"
Travel with my family to Lake Kawaguchiko in Japan for views of Mt. Fuji amongst the cherry blossoms, and then end the day in Tokyo eating sushi at Sukiyabashi Jiro (see documentary Jiro Dreams of Sushi)

"If you were a pasta shape, what shape would you be and why?"
Gemelli, because 1) I am a twin (the word gemelli stands for "twins") 2) the twists remind me of my curly/wavy hair and 3) they are excellent at being saucy!
Megan Gillum, MD
Track: Geri-Pal (Year 1)
Medical School: University of Pittsburgh
Residency: Duke (Internal Medicine)

Megan grew up in Spokane, WA. She attended University of Arizona, where she studied English with minors in Ecology and Environmental Science; after deciding to apply to medical school, she spent another year at Washington State University, as she studiously avoided taking physics as an undergraduate. She attended medical school at University of Pittsburgh where she pursued an Area of Concentration in Geriatrics, and completed Internal Medicine residency at Duke University, where she completed the Ambulatory Care Leadership Track. After residency, she worked as a hospitalist at Alaska Native Medical Center in Anchorage, AK. While she already misses her patients and colleagues in Anchorage, she is elated to be diving into her Geriatrics-Palliative Care training, and is hopeful that she'll be able to bring what she learns back to Alaska. Outside of fellowship, you will find her visiting coffeeshops, working on art projects, or noodling around on her bicycle.

"What's something about you that would surprise most people?"
I love mystery novels, and in a former life, I'm pretty sure I was a private eye.
Dana Greenfield, MD, PhD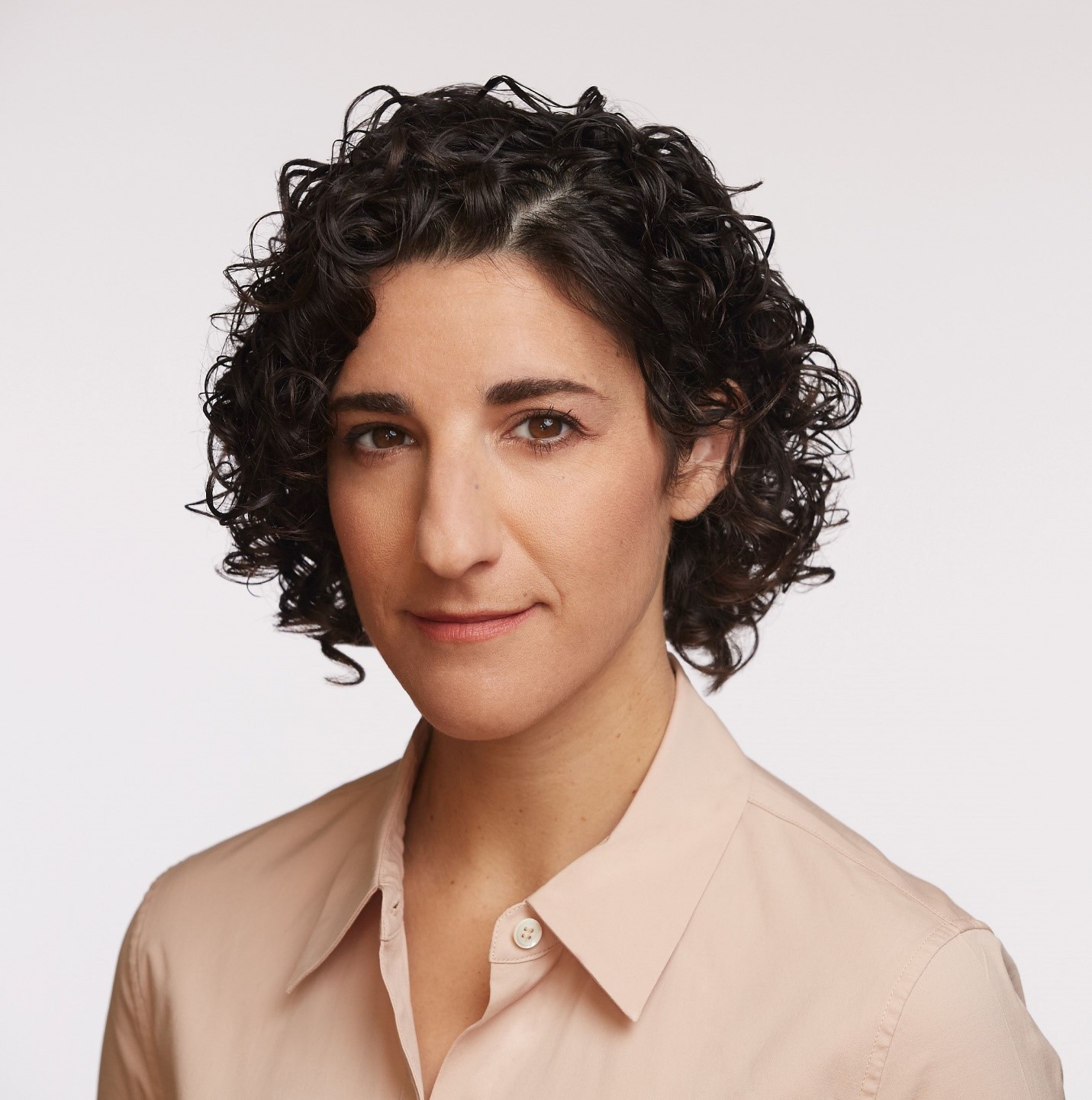 Track: Pediatrics
Medical School: UCSF
Residency: UCSF (Pediatrics)

Dana was born and raised in Buffalo, NY, but moved down to New York City to attend Barnard College, where she studied Cultural Anthropology and Biology. After graduation from college she spent a year in New Zealand on a Fulbright Fellowship. She returned to the US in 2008 to start an MD/PhD program in Medical Anthropology at UC San Francisco and Berkeley, where she studied the social implications of emerging digital health and self-tracking technologies. She continued on at UCSF to complete a residency in Pediatrics. While in residency, she focused on resident wellness and helped to develop a nascent curriculum for residents in trauma-informed care. She plans to practice Pediatric Palliative Care, with a focus on the intersections of medical complexity and trauma. Outside of fellowship, she is spending time with her family including her two kids (age 4 years and 4 months), hiking the endless trails of the east bay regional parks, gardening and trying her hand at various food projects (fermentation, dehydration, coffee roasting) with variable success.

"What's the best piece of advice you've been given?"
Stop making life decisions based on fear.
Pramita Kuruvilla, MD, FAAFP, HEC-C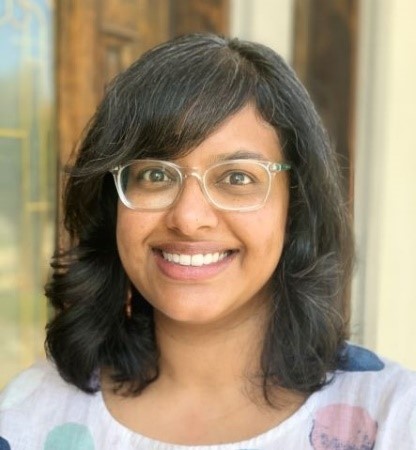 Track: Adult Categorical
Medical School: Yale
Residency: Contra Costa (Family Medicine)
Pramita was born in southern India, moved to the UK as a toddler, and then arrived in the US with a (now-undetectable) Scottish accent. As an undergrad majoring in French Literature with an Art History minor at the University of Southern California, she spent a year exploring museums and boulangeries throughout Paris while studying at the Sorbonne. She headed to the northeast for medical school at Yale, where her research focused on quality indicators in communication training. After returning to the west coast for broad-spectrum family medicine residency at Contra Costa Regional Medical Center, she stayed on as an ICU attending/clinician educator, palliative care consultant, bioethics chair, and telehealth physician. During a sabbatical leave, she worked with Médecins Sans Frontières in peri-civil war Côte d'Ivoire. Pramita's professional interests include: leadership development, global health, humanities in medicine, health system innovation, life + career coaching, resilience building, and health advocacy for vulnerable and marginalized populations. Outside of work life, you can find her wearing pigtails, baking garden art focaccia with toddlers, exploring local parks with her family, and slurping boba tea while perusing street food menus.

"In another life, I'm pretty sure I was…"
A Victorian scullery maid (maybe every parent of young children feels this way?)

"What's something about you that would surprise most people?"
I am certified in bartending, basic scuba diving, life coaching, and now exploring culinary medicine.

"What's the best piece of advice you've been given?"
You can do hard things.
Lingsheng Li, MD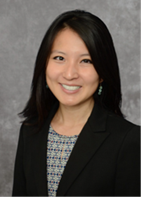 Track: Geri-Pal (Year 2)
Medical School: University of Oklahoma
Residency: Johns Hopkins (Internal Medicine)
Lingsheng was born in Changchun, China before moving to Mobile, Alabama and later Oklahoma City, Oklahoma! After finishing her undergraduate degree in Biology and Psychology at Johns Hopkins University and before she started medical school at University of Oklahoma, she received a Master of Health Science degree in Mental Health at Johns Hopkins Bloomberg School of Public Health, volunteered part-time at a nursing home, and studied the association between hearing loss and health-related outcomes in older adults. Right before fourth year of medical school, she participated in the one-year Medical Research Scholars Program at NIH and discovered her love for Palliative Care and qualitative research. Her path to Geriatrics and Palliative Care became more and more clear as she started Internal Medicine residency at Johns Hopkins Bayview – General Internal Medicine track. Additionally, she is interested in narrative medicine and studying resilience in chronic illness, particularly from the patient-caregiver perspective. Outside of work, you can find her spending time in used bookstores, planning her next trip to Kyoto, Japan, and looking for that perfect bubble tea shop and recipe.

"What's the best piece of advice you've been given?"
One of the best pieces of advice I've ever been given during residency: "Be kind to yourself."

"If you were a pasta shape, what shape would you be and why?"
I would be farfalle because a plate full of butterfly/bow-tie shaped pasta brings me instant happiness.

"What's something about you that would surprise most people?"
I have watched the Godfather >50 times. It's my favorite movie of all time.
Hedieh Matinrad, MD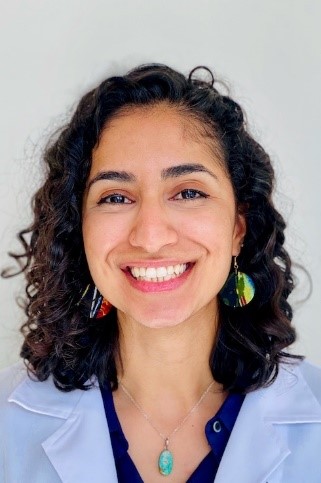 Track: Adult Categorical
Medical School: UCSD
Residency: Santa Clara Valley (Internal Medicine)
Hedieh grew up in Mashhad, Iran and moved to Salinas, California (the salad bowl of the US!) at the age of 12. She attended UC San Diego as a participant in a Bachelors/MD program and studied Physiology and Neurosciences in college followed by attending UCSD School of Medicine. She then started her residency in internal medicine at Santa Clara Valley Medical Center in the Global Health pathway.
She remained as chief resident in 2020-2021 during which time she was closely involved in the creation of institutional and departmental health equity and racial justice initiatives. She hopes to practice palliative care working with marginalized patient populations, and to partner with palliative care colleagues globally for cross-cultural learning. Outside of fellowship, you can find her hiking along the California coast, drinking a variety of teas, and cheering on the Warriors with her husband (a die-hard Warriors fan.)
"In another life, I'm pretty sure I was…"
A sandpiper, just hanging around on the beach, walking back and forth quickly with the tide, exploring what's in the sand.

"What's something about you that would surprise most people?"
My first car (in high school and college) was a stick-shift giving me life-long stick-shift proficiency which comes in handy on international trips!

"If you were a pasta shape, what shape would you be and why?"
Angel hair pasta cause I generally go with the flow :)
Danielle Smith, MD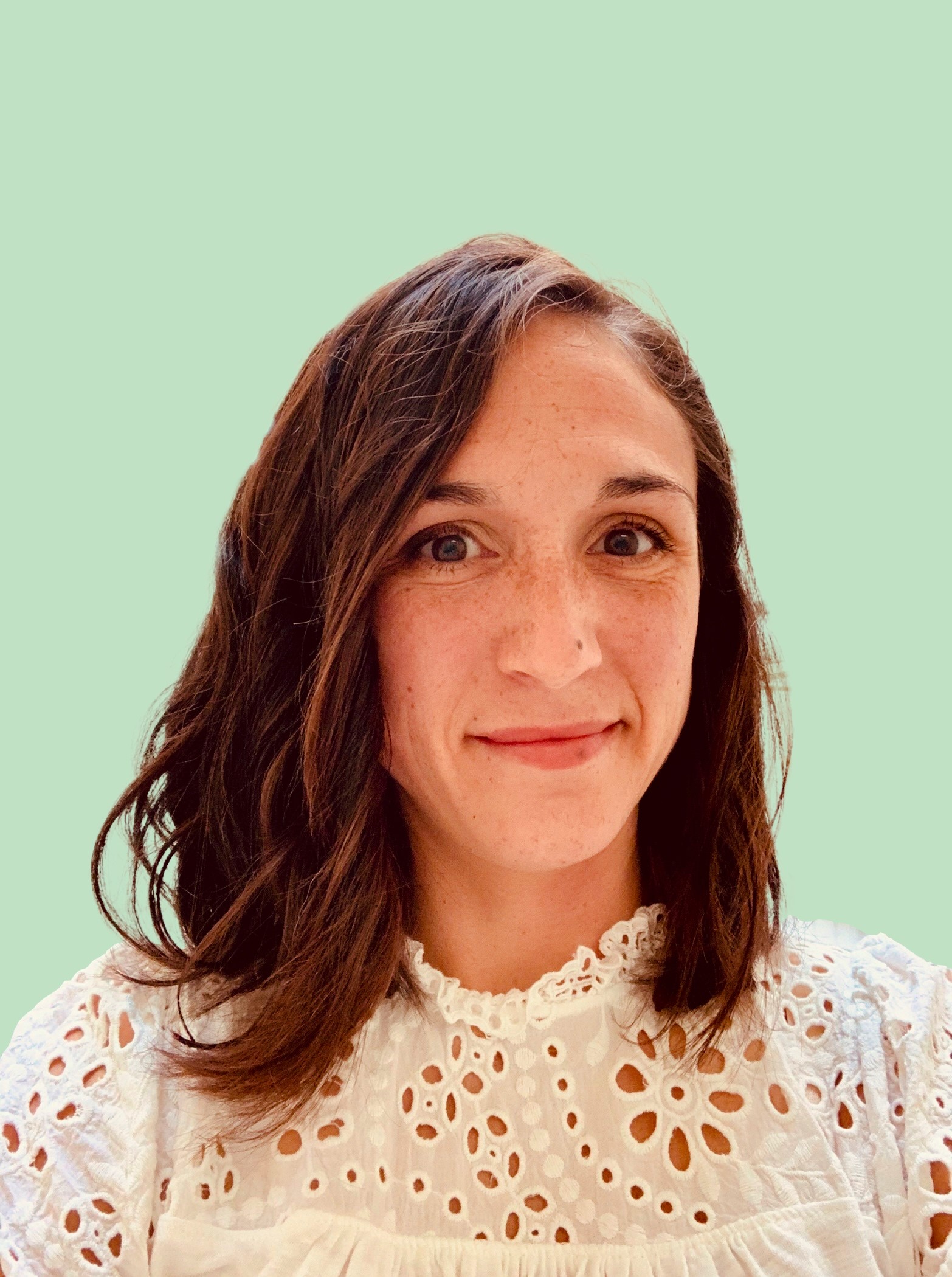 Danielle returns home to the Bay Area this year to pursue a passion for palliative care that has grown over years of surgical training and practice. After growing up in the East Bay and studying biology and chemistry at St. Mary's College, they made a cross-country move to spend a year doing basic science research at the NIH. The research year was followed by medical school and CT surgery residency in Chicago. After a 13-year Midwest "stopover," Danielle returned to the West Coast as cardiac surgery faculty at Oregon Health & Science University in Portland. While practicing as a cardiac surgeon, they had many goals of care conversations with patients, which deepened an interest in palliative care that had been sparked early in medical school. When Danielle is not thinking about how to improve goal-based decision-making for high risk surgical patients, you can find them exploring independent bookshops, eating at local restaurants, and in non-COVID times, planning international travel. During the pandemic, Danielle and their partner, Seth, are happy to be taking road trips up and down the West Coast with their toddler, Everleigh, and rescue dog, Mai'ana. As a person who spent half of their life in the greater Bay Area, Danielle is thrilled to finally live in the actual city of San Francisco.

"What's something about you that would surprise most people?"
I am not a fan of mushrooms, which made it really hard to be vegan.

"If you could do anything for a day, what would it be?"
Culinary tour of Mexico City

"What's the best piece of advice you've been given?"
If you are privileged enough to choose, choose to do something you are passionate about.